Features of San Roque Multipurpose Project
Irrigation
The project provides year-round irrigation to 21,000 hectares of farmlands in the province of Pangasinan with the completion of the Agno River Integrated Irrigation Project of the National Irrigation Administration.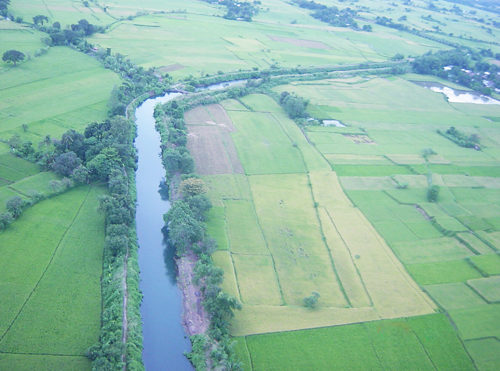 Flood Control
The San Roque reservoir has a large holding capacity of 525 million cu. m. active storage and 120 million cu.m. flood surcharge where inflow during heavyrains are stored and gradually released downstream. This attenuates the perennial flooding of the river.
If necessary, during extreme flood events, the Flood Forecasting and Warning System for Dam Operations (FFWSDO) of the National Power Corporation (NPC) in coordination with the Philippine Atmospheric, Geophysical and Astronomical Services Administration (PAGASA), regulates the volume of water to be released by specifying the appropriate spillway gate openings to SRPC based on extensive meteorological and flow gauge data transmitted to the dam via redundant communication systems.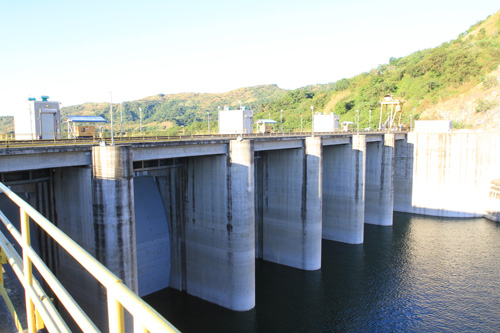 Peaking Power
SRMP has an installed capacity of 435 MW producing approximately 1,000 GWh/year, providing renewable peaking energy to the Luzon Power Grid. As a peaking power plant, SRMP provides the Luzon Power Grid with an additional dependable capacity of 110 MW even during periods of extreme drought.
SRMP uses a 230kV Transmission Line traversing the 9-kilometer distance from the power plant to San Manuel Substation. The line spans with 25 steel towers and 2-bundle double circuit conductors equipped with advanced protection and communication system for power transmission.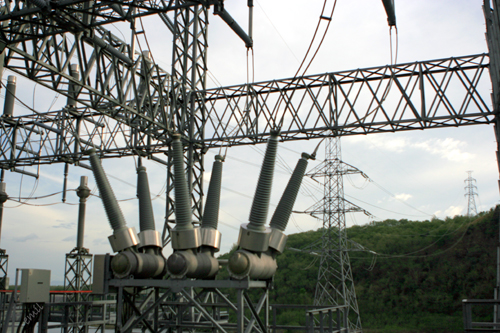 Visit National Grid Corporation of the Philippines to learn their role in linking power generators and distributor utilities until it reaches the households.
Water Quality
The reservoir's substantial dead storage serves as a settling basin by trapping sediments transported by the runoff of typhoons or the tailings generated by unregulated small-scale mining activities upstream. The deposition of these sediments greatly improves water quality for downstream irrigation.