Sustainability Roadmap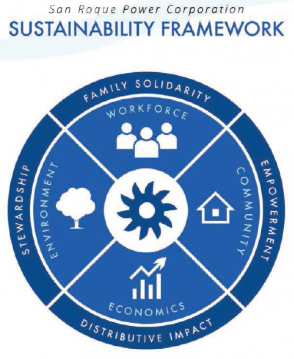 SRPC's overall Sustainability Framework demonstrates our belief that our Company and our operations are intrinsically linked with the communities and the environment where we operate.
The diagram shows a continuum of complementary processes that emanate from our core business of power generation, with its sustainability goal of Operational Excellence. This innermost ring depicts our commitment to excellence as we deliver reliable power to customers, and our understanding that this commitment enhances our corporate value.
The next ring depicts the continual process of maintaining the balance of different Company priorities. It demonstrates the dynamic interdependence of our responsibilities to our shareholders, employees, host communities, and the environment vis-à-vis the similarly interdependent aspects of our business, including electric power generation, environment protection, poverty alleviation, and human resource development.
The outermost ring identifies the effects of this interaction: Distributive impact, Environmental Stewardship, Family Solidarity, and Community Empowerment. Our continuous delivery of these four benefits enhances the value of the Company in the community where we operate.
Sustainability Roadmap Greening Goals
Operations and Maintenance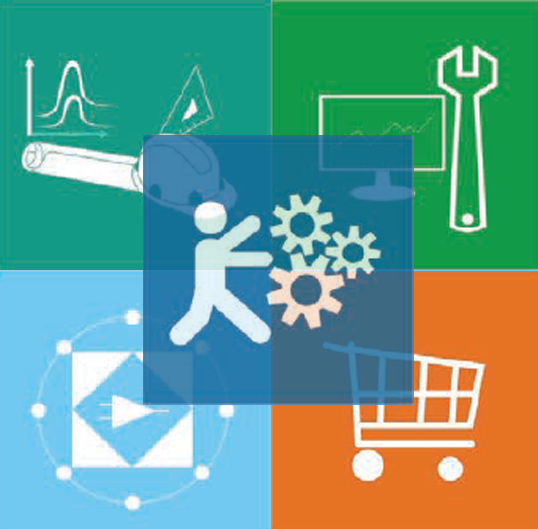 – Timely and accurate operational response.Right mix of water utilization for power generation and irrigation.
– Optimum service life of equipment, spare parts, and software of the turbine and generator.
– Adequate stock levels of Generator-Excitation System and Governor System.
– Available and reliable communication systems.
– Reliable, up-to-date control systems and programmable logic controllers.
– Available and reliable dam monitoring instrumentation.
– Timely implementation and completion of civil and structural projects.
– End-user compliance with IT security measures.
Safety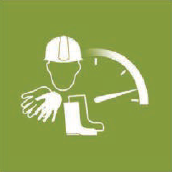 – Sustained, proactive safety culture.
– Safe, proactive contractor base.
Corporate Affairs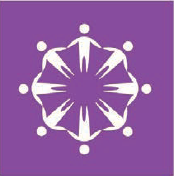 – Environmental protection through responsible stewardship.
– Sustained social acceptability.
Finance and Accounting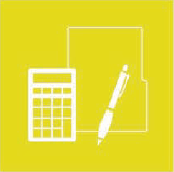 – Compliance with tax regulations.
– Accuracy of voucher processing.
– Timely check availability.
– Optimized potential of sufficient cash.
Human Resources and Administration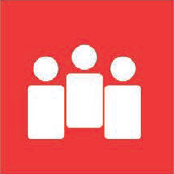 – Formal, integrated talent management and succession plan.
– Accurate and timely processing and delivery of items requested.
– Optimized supplier base.