SRPC Celebrates Global Handwashing Day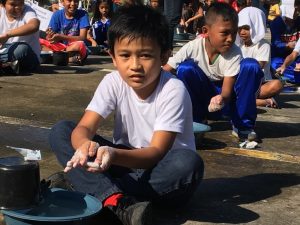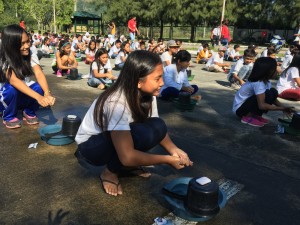 For the third consecutive year, SRPC is supporting the annual Global Hand Washing Day in partnership with the Philippine Red Cross Dagupan Chapter and the Department of Education Pangasinan Division II.
On October 25, over 380 children from the 13 partner schools of SRPC washed their hands with soap in front of the SRPC office. These schools are beneficiaries of SRPC's Water Sanitation and Hygiene Promotion Program.
SRPC is delighted and proud to support this great cause of basic hand washing with soap to prevent diseases. SRPC expects these children to be leaders and agents of change practicing proper hygiene and sanitation in their schools, homes and communities. The activity emphasizes the importance of developing the habit, sustaining the change of behavior, and valuing the significance of clean hands.
The Global hand Washing Day was launched in 2008 by the Global Public-Private Partnership for Hand Washing. it is a global advocacy celebrated every October 15 to increase awareness on the importance and benefits of hand washing with soap. This year's theme is "Make Hand Washing a Habit."