SRPC Kicks off Grow-a-Tree Project Year 9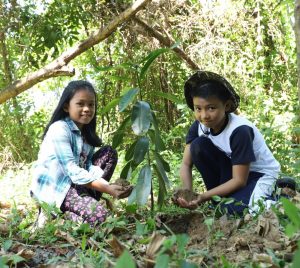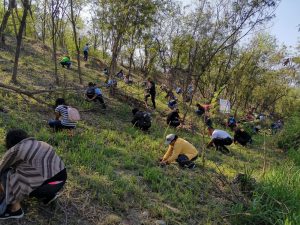 More than 130 volunteers from different sectors and agencies (Department of Environment and Natural Resources, National Power Corporation, Philippine National Police, Philippine Coast Guard, ESoliman Security Agency, Narra Multipurpose Cooperative, Baro a Namnama Multipurpose Cooperative, PrevHealth, University of the Philippines Los Baños, and San Roque Power Foundation, Inc.) within the province of Pangasinan joined this year's kick-off tree planting for the Grow-a-Tree for the San Roque Watershed (Year 9) at the SRPC Project site in San Roque, San Manuel, Pangasinan on June 21.  Some 1,000 trees of Narra (Pterocarpus indicus) and Lipote (Syzygium polycephaloides) were planted marking this year's four-month planting season.
This near-decade initiative began in 2011 with the objective of supporting the National Power Corporation's reforestation initiative of the 9,558-hectare San Roque Watershed, and later in support of the National Government's National Greening Program and its commitment under the United Nation's Sustainable Development Goals specifically goal 15 that is Life on Land.   This continuing undertaking aims to reduce soil erosion in the watershed, increase its water percolation and holding capacity, enhance floral and faunal biodiversity, mitigate climate change, and prolong reservoir serviceability.  With a hundred more hectares targeted for this year, this program had already engaged almost 6,500 volunteer planters and reforested 615.8 hectares with 363,704 different species of trees planted.